Freezing temperatures and snow accumulations indicate that winter has arrived within Greater Moncton. Get warm and out with your friends and family to have lots of snow enjoyable this holiday season.
Look over the destinations that are listed below, where you can participate in winter fun activities around and in Moncton.

Greater Moncton is home to five excellent outdoor skating rinks. Get your skates on and helmets and hit the ice and have some winter-time enjoyment.
Just outside Avenir Centre, just outside of Avenir Centre just outside the centre is the famous Ian Fowler Oval. It is required to bring your own helmet and skates to use the ice since there are no rental options available. There aren't any skates or hockey pucks permitted on the ice of the oval.
150 Canada Street, Moncton.
Hidden behind the lodge in Mapleton Park, this outdoor skating rink is run by Mapleton Park's city. The rules of the rink is that no hockey or puck sticks are permitted on the surface.
600 Mapleton Road, Moncton.
Centennial Park is the only outdoor skating arena in Moncton that permits people to play ringette and hockey. There are nets to play hockey or ringette on site. Be sure to wear a helmet when playing hockey.
811 St. George Boulevard. Moncton.
The outdoor skating rink is located in gorgeous Victoria Park and is maintained by the city. The rink is not permitted to have the use of hockey pucks or sticks to be placed on the skating ice.
223 Weldon Street, Moncton.
Take your coat and skates, Then head out for a trip to Winter Wonderland Park. The outdoor rink is perfect for winter skating. You can train on your own or bring a group of acquaintances along.
Quinn Court, Riverview
In winter, the two outdoor skating rinks are available within Rotary St.-Anselme park. There is one rink designed specifically for skating, and another one is reserved for hockey and ringette. So, put on your skates and enjoy some time with your pals this winter at these renowned skating rinks.
Melanson Road & Fox Creek Road, Dieppe.
2. Go Skiing at Poley Mountain
Bring the whole family on just a short trip to Sussex for some amazing winter activities. There are plenty of family-friendly activities to enjoy, whether you are snowboarding, skiing, and mountain bike riding. Take a test on your abilities on the 30 trails on Poley Mountain this winter.

70 Poley Mountain Road, Waterford.
3. Enjoy a hike along the banks of the Petitcodiac River
The riverfront park is located along the Petitcodiac River, the scenic Riverfront Park offers lots of winter activities. The gravel and paved trails are well-maintained for walking. There are also trails that are not groomed suitable for snowshoeing or cross-country skiing.
110 Assomption Boulevard, Moncton.
4. Explore Centennial Park
Enjoy a wonderful time exploring the distinctive scenery of this stunning park of 94 hectares. Centennial Park is home to several well-maintained walking trails, as well as un-groomed snowshoeing trails that are suitable for skiing. They also offer snowshoes and cross-country ski rental if you require the equipment.
811 St. George Boulevard. Moncton.
5. A Fat Bike The Way You Ride Mapleton Park
Fat bike or snowshoe and ride through the gorgeous landscapes and lush forest areas of Mapleton Park. The park has 122 acres of fun in winter to you as well as your family to explore. They have snowshoes and fat bikes for rent on Mondays and Sundays, in case you require these.
600 Mapleton Road, Moncton.
6. Have fun in the Snow at Fairview Knoll Park
Have fun in the snow Play in the snow at Fairview Knoll Park. It has beautifully maintained walking trails, as well as challenging snowshoeing trails which allow you to enjoy a leisurely walk. It is essential to bring your own snowshoes as they don't rent them out.
11 Fairview Knoll Drive, Moncton.
7. Snowshoes in the Irishtown Nature Park. Irishtown Nature Park
Irishtown Nature Park is an amazing winter paradise. The park covers 890 hectares in the north of the city is an outdoor enthusiasts' winter desire. The 7km of footpaths are the ideal place to take a snowshoe ride in the winter.
1155 Elmwood Drive, Moncton.
There are a variety of wonderful tobogganing slopes within and close to Moncton such as those at Winter Wonderland Park and Claude D. Taylor Elementary School (do visit during non-school hours) located at the intersection of Whitepine and Trites.
Winter Wonderland park is known to locals as "the spot' to go to for a great time of sliding. Its famous slide hill has now been upgraded to include a fun snowboard part. Therefore, pack your children and have an unforgettable family-friendly day of sliding.
Quinn Court, Riverview.
Bring the whole family together and grab your sleds and then head towards Rotary St-Anselme Park for amazing sliding experiences. The park's slide is loved by both visitors and locals alike. You can make the day more memorable by stopping off at the local café for hot chocolate to drink after sliding and delicious treats.
505 Melanson Road, Dieppe.
9. Explore Fundy National Park
Fundy National Park is open in winter, from sunrise until sunset. The "Bowl" in front of the park's main office is a ideal spot to go sledding. The trails are available to snowshoeing, hiking fat biking.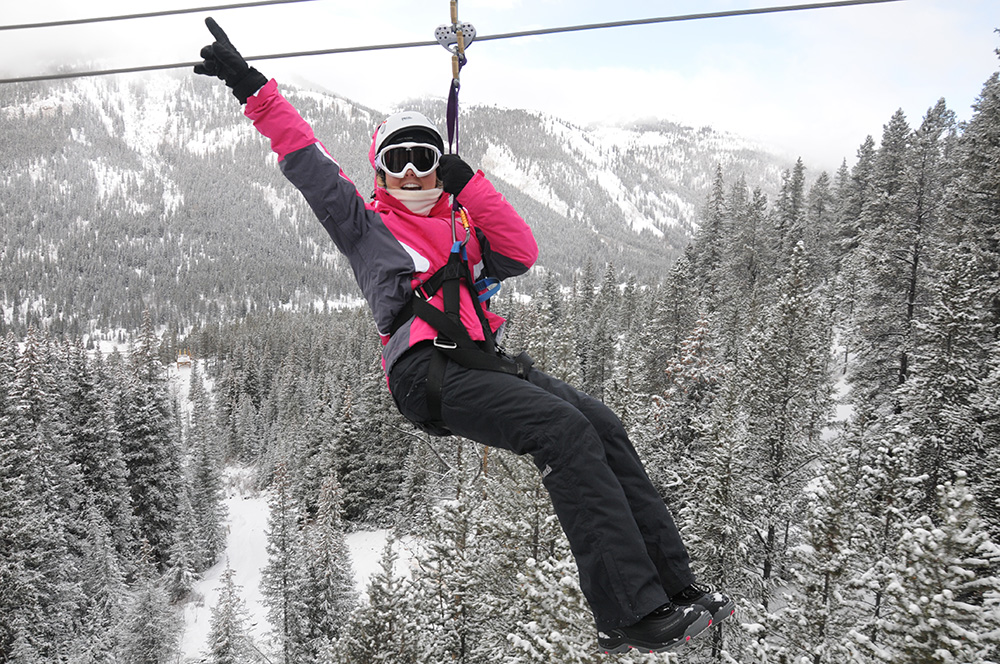 This club run by volunteers manages the best snowmobile trails in Moncton and the area around. They oversee more than 140 km of groomed trail each winter. So, get together with your snowmobiling companions and enjoy a great time enjoying the beautiful trails that have been groomed.